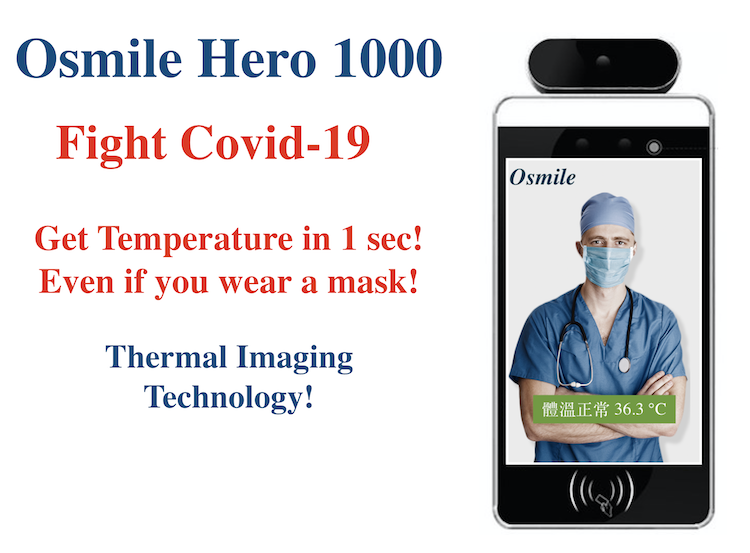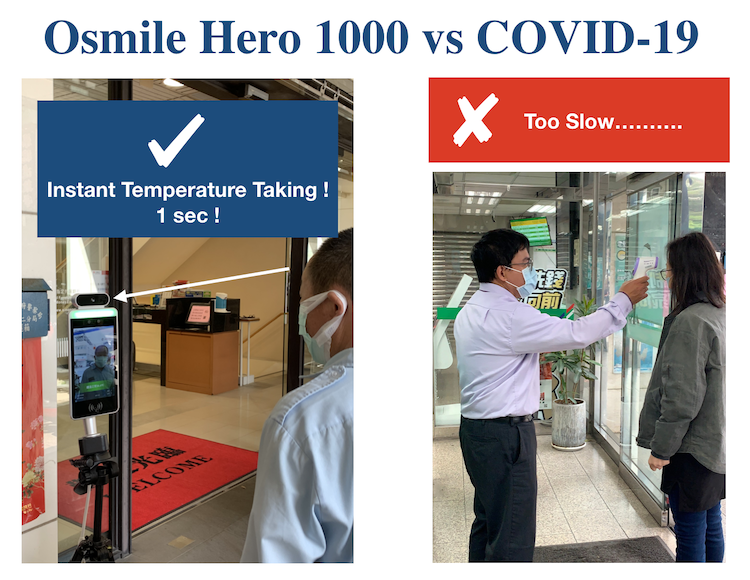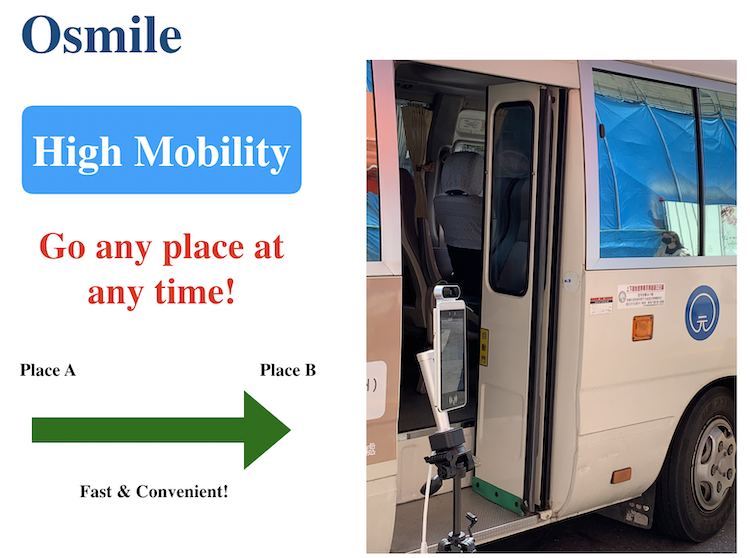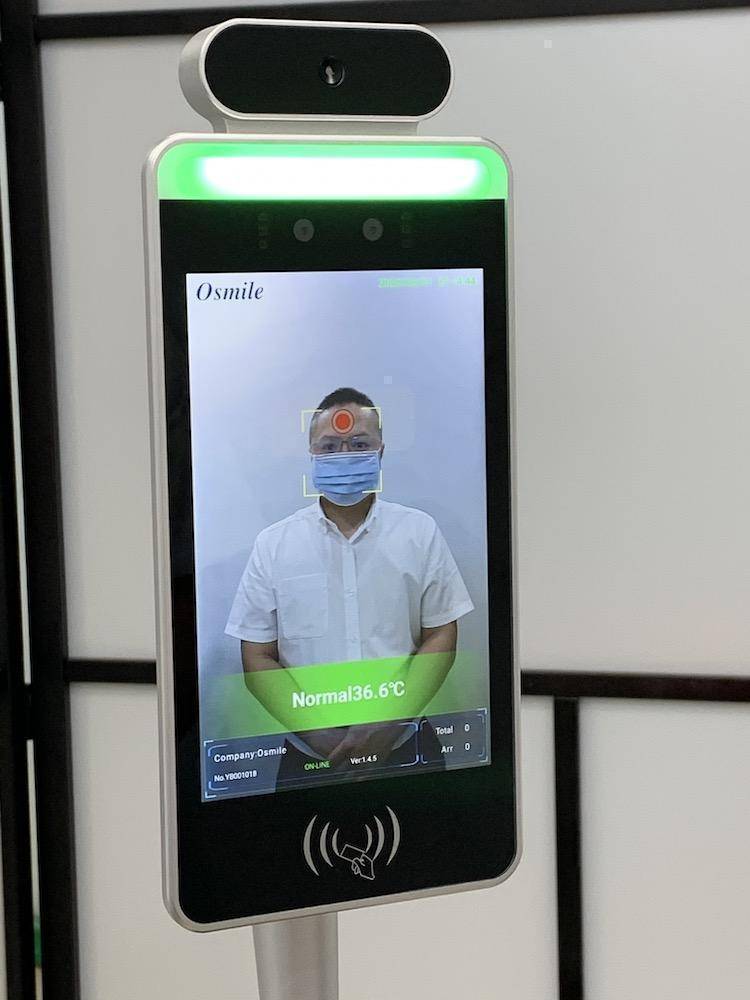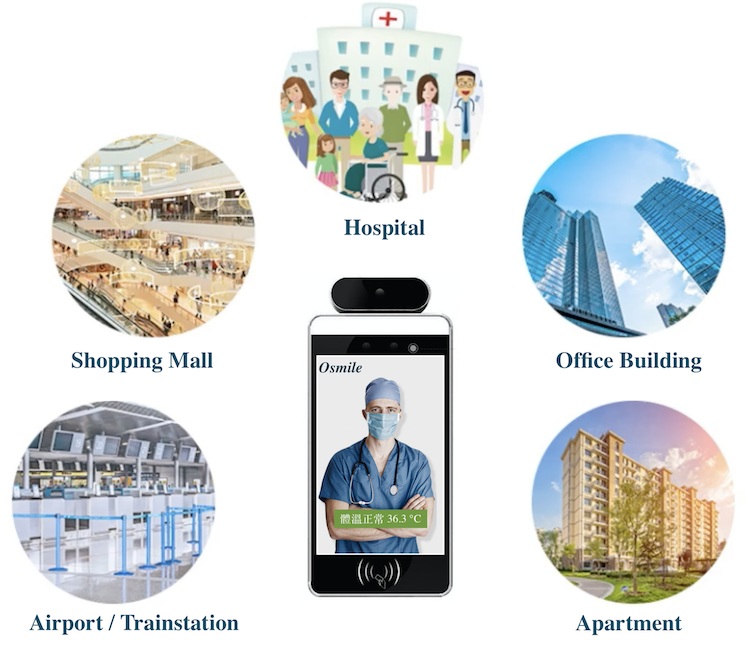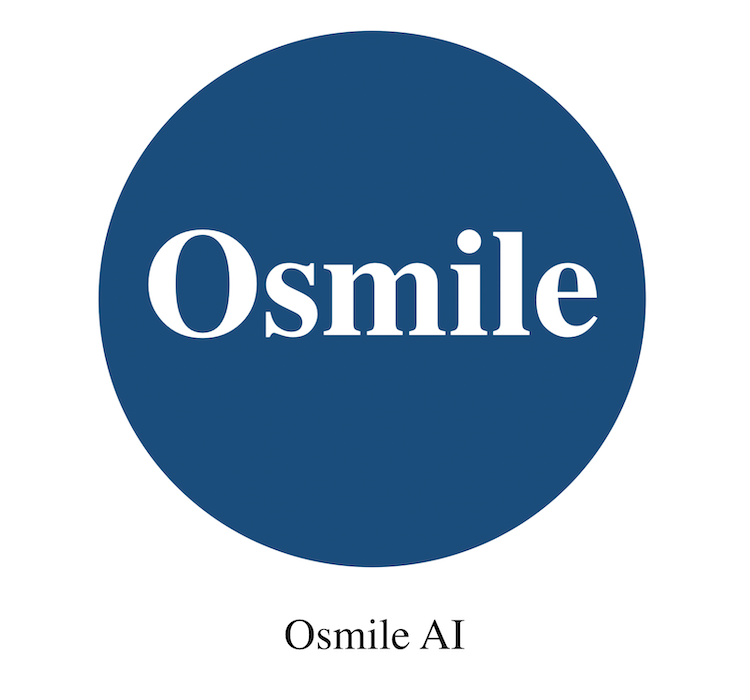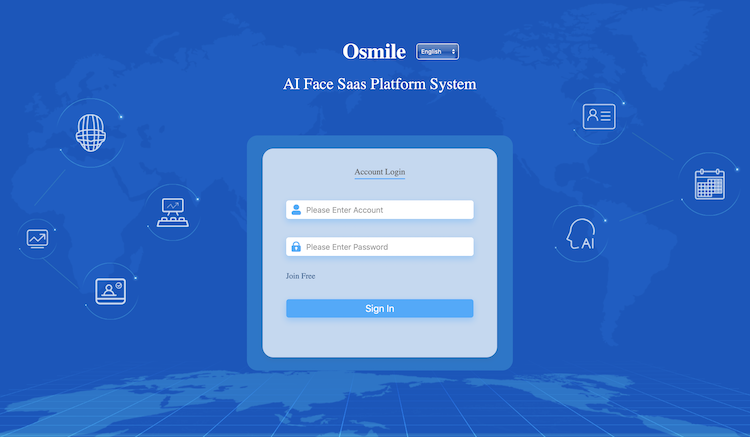 Osmile Hero 1000
Fighting COVID-19, Osmile AI ​​engineering team, Osmile has developed Osmile Hero 1000, which has fast AI face recognition, infrared thermal imaging temperature measurement, to screen out potential COVID-19 infected personnel.
Data Collection (Contact Tracing)
Whoever pass through Osmile Hero 1000, the information below will automatically be taken and store in cloud for future reference:
Photo

Name

Cell phone number

Forehead temperature

Date

Time
The alarm in Osmile Hero 1000 will go off, if someone is about to enter the building with their forehead temperature exceeding 37.5°C. Notifying the potential COVID-19 infected personnel is about to entering the building soon.
Osmile Hero 1000 can assist all organization to fast screen out people with high forehead temperature, and taking down their contact information. Once someone is infected, the organization can also trace back all the people inside the building on that particular day.
Osmile Hero 1000, AI operating
You will not have following artificial problems:
Unrecognizable hand writing

Incomplete phone number

Missing of record book

Leaking out of personal information

Contact operation
Osmile Hero 1000 Automatic operation
Reducing human costs.

Safer - Non contact operation

Fast screening

No missing data

Osmile Hero 1000 easy to operate !
No need user manual, just plug it in, and can use right away!
Osmile Hero 1000, assisting you fight COVID-19!
Contact:
+886 2 2321 6370
"Fever" is the most common symptom of new coronary pneumonia. 87.9% of infected people will have a high body temperature. At present, many institutions or buildings have set up temperature measurement stations to allow people to check in and out. Warm-gun temperature measurement at close range is not only costly in terms of manpower and time, but also increases the risk of cross-infection.
Osmile Hero 1000 adopts high-precision infrared temperature measurement technology, which can accurately measure the temperature from 50-100 cm, avoiding the risk of cross-infection, and the operating situation is not limited to indoor and outdoor environments, regardless of entry and exit gates, employee attendance can be completely non-contact. The type of face recognition temperature monitoring also sieve for high body temperature, to intercept and provide managers or human resources related information, effectively control and reduce the risk of group infection.
The face recognition engine part, with a recognition accuracy of 99.7%, is designed and developed for financial institutions, gym industry, construction industry and thousands of small and medium-sized enterprises. With a complete service team, it can adjust and add hardware and software customization according to the needs of owners when necessary. After the outbreak, the demand for non-contact biometric technology has increased, and the growth of the "Osmile Hero 1000" face recognition technology is also greatly increased.

Osmile Hero 1000 is suitable for deployment in kindergartens, schools, nursing homes, factories, warehouses, shopping malls, airports, exhibition halls, museums, tourist attractions and other environments, and can be used in application scenarios such as entrance and exit attendance, personnel management, and etc